Jailbreak iOS 14
[adinserter block="4″]
Jailbreak iOS 12 – iOS 12.3 Updates – Our Official Jailbreak iOS 12 Category contains the latest jailbreak updates and tutorials. In addition to learning how to Jailbreak iOS 12.1.2, we also cover new jailbreak iOS 12 updates. As a quick TL;DR for those of you who don't know, jailbreaking enables root access on your iOS device. Think of this as the keys to the kingdom. With root access, you can change the way your device looks, functions, and behaves, adding new features and functionality. But don't be intimidated, you don't need to know how to code to jailbreak. In fact, the whole process is made very easy. Once you're jailbroken on iOS 12, you'll receive a new app: Cydia. Inside Cydia you'll be able to install what others have developed and created for the jailbreak in the form of packages, often referred to as Cydia Tweaks.
This page is your one-stop for everything jailbreak related. Bookmark this page so you don't miss out, as this page is constantly updating! The latest information for everything in the world of jailbreaking is available on this one page/URL.
How to Jailbreak iOS 12
[adinserter block="5″]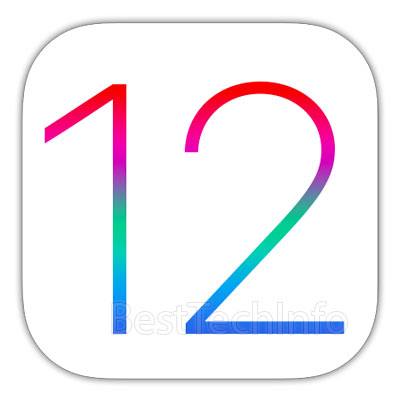 Currently it's possible to jailbreak iOS 12 through 12.1.2 using a utility dubbed unc0ver. There are two different methods of doing so, either with or without a computer. This means if you're running any version of iOS 12 that's below iOS 12.1.2, you're in luck, you can in fact jailbreak. After iOS 12.1.3, Apple patched the key exploits used in the unc0ver jailbreak to achieve root access (and, in turn, jailbreak iOS 12).
1. Click here to jailbreak iOS 12 with the assistance of a computer.
[adinserter block="6″]
2. Click or tap here to jailbreak iOS 12 without a computer.
3. Click or tap here to jailbreak iOS 12 on A12 (iPhone XS Max / XS / XR / 2018 iPads).
Jailbreak iOS 12 – 12.3 News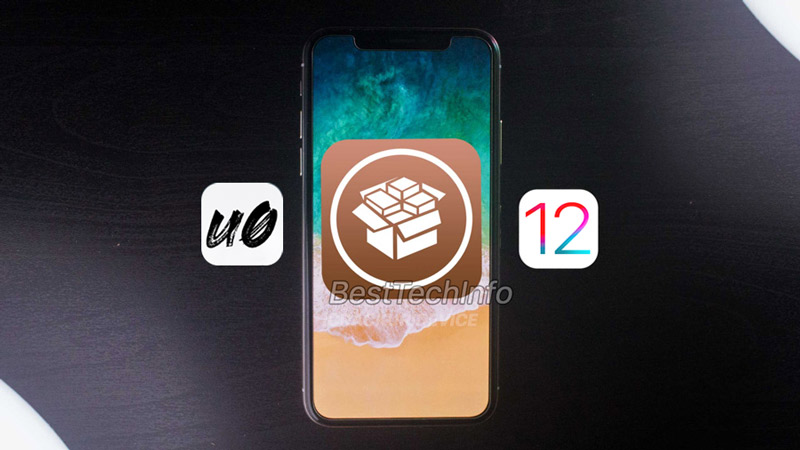 As mentioned above, newer iOS 12 firmwares are not able to be jailbroken at this time. If you're running iOS 12.1.3, iOS 12.1.4, iOS 12.2 or iOS 12.3, unfortunately you'll need to wait until the next jailbreak is released. For a real-time jailbreak status checker for iOS 12.1.3 and up, be sure to list and bookmark our new tool (click or tap here).
[adinserter block="7″]
Jailbreak Apple TV 4K and 4th Generation Tutorial with Electra tvOS 11.3 Jailbreak – Today, we're going to show you how to jailbreak Apple TV 4 and 4K on tvOS 11.3! That's right, it's actually still possible to jailbreak an Apple TV in 2018. Similar to the Electra iOS 11.3.1 jailbreak released last weekend, today's utility utilizes the same exploits. In fact the Electra Team has been working with nito tv to make Electra fully compatible with the latest Apple TVs. Unfortunately though, your Apple TV 4k or 4th generation will need to be running tvOS 11.2 through 11.3. This…

Read More »

Best New Cydia Tweaks for Electra on iOS 11.3.1 Jailbreak and iOS 11.4 – Today we have a brand new list of top Cydia tweaks for iOS 11.3.1 and iOS 11.4 to share. The jailbreak tweaks highlighted below are among the newest to be released since the Electra jailbreak dropped last weekend. In fact some of the iOS 11.3.1 tweaks were just released yesterday! Before you continue to iOS nirvana though, you need to jailbreak iOS 11.3.1 or iOS 11.4. Follow our tutorial to jailbreak iOS 11.3.1 here (click or tap) or jailbreak iOS 11.4 here (click or tap).

Read More »

Top iOS 11.3.1 Tweaks for Cydia and the Electra Jailbreak Compatible with iOS 11.3.1 & 11.4 – Following the Electra jailbreak for iOS 11.3.1 and iOS 11.4, you might be wondering what to do next. Today's article will highlight the best jailbreak iOS 11.3.1 through 11.4 Cydia tweaks! The following list of iOS 11.3.1 compatible Cydia tweaks will work with the electra Jailbreak on all supported firmwares. Furthermore the top iOS 11.3.1 tweaks featured not only enhance a devices' interface, but also improve iOS' inherent usability on iOS 11.3.1 through 11.4. Prepare to love your iOS 11.3.1 jailbreak!

Read More »

How to Install Cydia after when Missing on iOS 11.3.1 Jailbreak – After jailbreaking iOS 11.3.1 with Electra, a number of individuals are reporting that Cydia is missing. Cydia disappearing from a device once jailbroken is actually a common issue with a relatively simple fix. In today's tutorial, we'll teach you how to recover Cydia after the iOS 11.3.1 electra jailbreak (this also functions on iOS 11.4 beta 1 through 3). First, you'll need to be jailbroken if you aren't already. Follow one of our four guides listed below before continuing further.

Read More »

Jailbreak iOS 11.4 beta 3 Tutorial for iPhones – In a shocking revelation, Coolstar (the developer of the iOS 11.3.1 electra jailbreak) announced that iOS 11.4 beta 3 is still be signed for select devices. This is important for two reasons. Firstly iOS 11.4 beta 3 was released to developers before Apple patched the bug the new Electra jailbreak exploits (meaning it's not fixed in 11.4 beta 3). And secondly, it's still possible to restore/downgrade/update to iOS 11.4 beta 3 for certain iPhone models! In other words we can jailbreak 11.4 beta 3, a firmware that you can currently update…

Read More »

Jailbreak iOS 11.4.1 Possibility Discussed, and Jailbreak Warning – Following all the hype over the weekend around the release of the iOS 11.3.1 jailbreak, Apple has released iOS 11.4.1 to the general public. Today's 11.4.1 marks the fifteenth update to iOS 11 and comes just over a month after the release of iOS 11.4. While its predecessor, 11.4, offered AirPlay 2 and Messages in iCloud, iOS 11.4.1 is a different story.

Read More »

Unjailbreak iOS 11.3.1 Tutorial to Delete Electra and Uninstall Cydia – Once you've jailbroken iOS 11.3.1, you may want to remove the jailbreak (aka un-jailbreak), all Cydia tweaks, the Electra app, and even Cydia entirely to start from scratch. In today's tutorial, we'll walk you through the simple steps required to start fresh and try the iOS 11.3.1 jailbreak again. This is useful for individuals who simply cannot properly use Cydia on iOS 11.3.1. This bypasses dpkg_locked, and other issues pertaining to Cydia.

Read More »

Jailbreak iOS 11.3.1 Fix Common Errors – While the iOS 11.3.1 Electra jailbreak has been available for download for a few days now, a large portion of individuals are encountering several errors when attempting the jailbreak. Today's quick guide will help you solve when the Electra Jailbreak iOS 11.3.1 app hangs or freezes on 1/3 or 2/3, including any rootfs remount or Exploit errors and restart loops.

Read More »

Jailbreak iOS 11.3.1 Without a Computer for all iPhones & iPads – The iOS 11.3.1 Electra Jailbreak is, as most of us know, available for download. However the official Electra jailbreak app requires the assistance of a computer to properly install onto an iPhone, iPad, or iPod touch, so naturally in this post-PC world a number of our readers have inquired as to whether a "no computer" jailbreak method exists. Yes, you can jailbreak iOS 11.3.1 without a computer – continue reading past the break for more details!

Read More »

Best Jailbreak iOS 11.3.1 Cydia Tweaks Compatible with Electra – Ensuing the release of the Electra iOS 11.3.1 jailbreak (click here for our tutorial), we've opted to share an extensive list of iOS 11.3.1 compatible Cydia tweaks in today's article! The following is a collection of Cydia tweaks, themes, and sources that are all compatible with the iOS 11.3.1 electra Jailbreak, and will get you well on your way to enjoying your jailbreak.

Read More »