Jailbreak iOS 14
Top 44 iOS 11.3.1 Jailbreak Cydia Tweaks for Electra
Everything you need once Jailbroken on iOS 11.3.1 with Electra
Best Jailbreak iOS 11.3.1 Cydia Tweaks Compatible with Electra – Ensuing the release of the Electra iOS 11.3.1 jailbreak (click here for our tutorial), we've opted to share an extensive list of iOS 11.3.1 compatible Cydia tweaks in today's article! The following is a collection of Cydia tweaks, themes, and sources that are all compatible with the iOS 11.3.1 electra Jailbreak, and will get you well on your way to enjoying your jailbreak.
Cydia Tweaks we've tested on iOS 11.3.1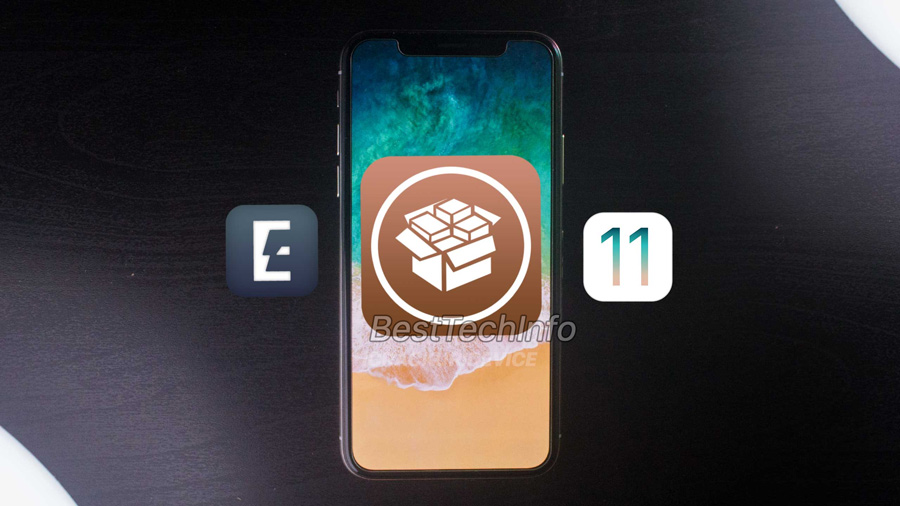 1. Fluid Enabler – iPhone X gestures on older phones
2. Jumper – Customize LS Toggles.
3. HideBarX – Removes Bottom Bar
4. EasySwitcherX – Swipe to Close Apps in Multitasking
5. Good Bye Cover Art / Artsy – Album art on LS / CC
6. Tractor – More Useful Music Widget
7. Real CC – Turn off WiFi / Bluetooth permanently
[adinserter block="4″]
8. Translucent Messages – Blurred Bg in Messages app.
9. ShyPageDots – Hide Page Dots
10. SS Gestures – More Screen Short tools
11. Pikaboo – Volume Hud Alternative / Status Vol X
12. Nude Keys – Bare Keys
13. iCleanerPro – Clean iOS File System
14. intelliX – Gruped Notifications
15. Zeppelin – Custom Carrier iCon
16. RoundedCorners11 – Round Screen Corners
17. Activator – If this then that gesture based shortcuts (need beta version of tweak)
18. Traverse – 3D Touch Settings App for Actions
19. Classic Folders 2 – iOS 6 Style Folders on iOS 11
20. No Sim  – Disable "No Sim" Notification
[adinserter block="5″]
21. NoMoreAppBar – Disables App Bar in Messages
22. DoubleTapLock – Tap Between iCons on HS to Lock Device
23. MitsuhaXI – Music Visualizer on Spotify, Apple Music, CoverSheet
24. NougatShortcuts – Android Themed Folder icons
25. XenHTML – Add HTML Widgets to homescreen
26. Smooth Cursor – 3D touch keyboard cursor animation is smooth
27. LeadMeHome – Find App Location on HS via Spotlight Search
28. HideIconLabels – No HS icon Labels
iOS 11.3.1 Cydia Tweaks detailed in previous video
29. Floaty Dock – iPad style dock on iPhone
30. Cylinder – Home screen icon Aminmation
31. Boxy 3 – Custom Icon Layout
32. Color Banners – Colorize Notification Banners
33. Pull to Respring – Pull down in settings to respring
34. Anemone – Themes
Dark Mode on iOS 11.3.1 with Electra Jailbreak
[adinserter block="6″]
35. Noctis XI – Dark Theme for System UI Elements
36. Dark Messages – Dark Theme for Message App
37. EclipseX – Dark Theme for Apps (General)
iPhone X features on ANY iPhone with Jailbreak
38. BarMoji – Emojis on Bar
39. NoMoreSmallApps – Full Screen Apps for IPhone X
40. Bazzi – Battery Percentage & Notch
41. EzSwipe – Easily Access CC on iPhone X.
42. FastUnlockX – Open iPhone X After Successfully Face ID Scan
43. EasySwitcherX – Swipe to Close Apps in Multitasking
Fix for iOS 11.3.x beta Jailbreakers
44. NoBetaExpire – Disable Annoying "Beta Warning" Prompt
More Jailbreak iOS 11.3.1 tweaks, sources + themes
Phew, that's a lot of tweaks – all of which are available to install on your freshly jailbroken iPhone, iPad or iPod touch running iOS 11.3.1 within 24 hours of the jailbreak's release! For those of you interested in even more tweaks, the following link will contain a list of constantly updated iOS 11.3.1 compatible jailbreak tweaks (here).
[adinserter block="7″]
Repositories (Sources) to get Started:
Once jailbroken, we recommend adding the following sources or repositories (aka repos) inside the "Sources" tab of Cydia. Just tap Sources > Edit > add and input the URLs listed below.
http://rpetri.ch/repo/
http://getdelta.co/
https://repo.packix.com/
http://beta.sparkservers.co.uk/
http://tateu.net/repo/
https://ib-soft.net/cydia/
https://cydia.angelxwind.net/
http://limneos.net/repo/
https://apt.alfhaily.me/
http://beta.unlimapps.com/
http://cydia.ichitaso.com/
https://repo.cpdigitaldarkroom.com/
https://beta.cpdigitaldarkroom.com/
http://coolstar.org/publicrepo/
https://cydia.hbang.ws/
http://repo.nullpixel.uk/
https://midnightchip.github.io/repo/
Best iOS 11.3.1 Themes 
The following themes are available for install within Cydia and function with the Anemone tweak listed above:
Oyster
MilkShake
Lotus
Mint
Onyx
Thank you for viewing our top picks for everything you need once jailbroken, including iOS 11.3.1 cydia tweaks, themes, and repos. We hope you'll follow us on social media to stay informed when we post new coverage pertaining to iOS 11.3.1 jailbreak tweaks, inevitable Electra updates, new jailbreaks for future versions of iOS and so much more.