Use your iPhone as a USB to store data – NO Jailbreak iOS 12 through 12.1.3 –  In today's article, we're  going to show you how to turn your iPhone or iPad into a USB flash drive, empowering you to carry large documents with you on the go! This method will work on the latest flagship devices, like the iPhone XS Max and iPad Pro running the latest versions of iOS 12; no jailbreak required!
Before we get too far in this article, you can win a free copy of the MacX MediaTrans software we're highlighting today. Simply click here to be taken to the giveaway to win a FREE copy!
Let's Preface: iPhone as USB Storage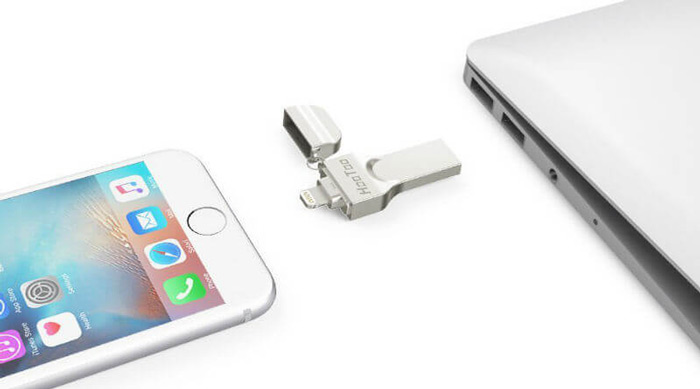 Using your iPhone or iOS device's storage as a flash drive has been around for quite some time, however there's not a native way to use this free storage space as a personal flash drive – even after 11 years of iOS updates! Apple has locked down the iOS file system, which means it doesn't appear in finder or windows explorer, and iTunes still doesn't natively support file transfers in this way.
Therefore we're revisiting this topic as modern iPhones actually have a lot of internal storage, the majority of which typically sits unused.
Which Program Do I Use?
This is where we turned to MacX MediaTrans (available here). This software will let us connect to our iPhones and empower us to store data from our computers on them, effectively transforming your free space on your iPhone into an extremely convenient flash drive that you already carry with you every day. And even better, it's also a great alternative to iTunes for super-fast data transfer.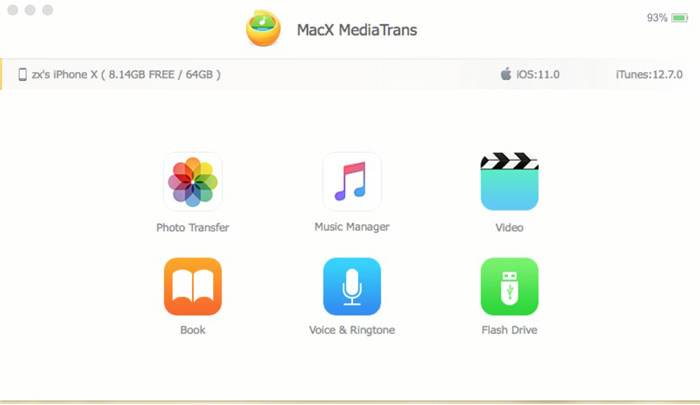 Upon opening the program, you'll be greeted with the simple MediaTrans Dashboard; there are seven main options to choose from. While we won't delve into everything in today's coverage, we can confirm that the entire tool is incredibly helpful for those who like to manage the data on their devices themselves and who prefer more granule controls.
Back to today's topic though, simply select the green flash drive option on the bottom right. Now it's time to connect your iPhone via a lighting to USB cable, allowing you to easily copy files to (and from) our iOS device. That's it! Simply drag and drop any type of file you want – e.g. Word Documents, PDFs, DMG Application installs, personal files, etc.
Finally, to reiterate, this works on the latest flagship Apple devices, including the iPhone XS, XR, and the new iPad Pros running iOS 12. For a more detailed walkthrough, be sure to watch the above video demo.