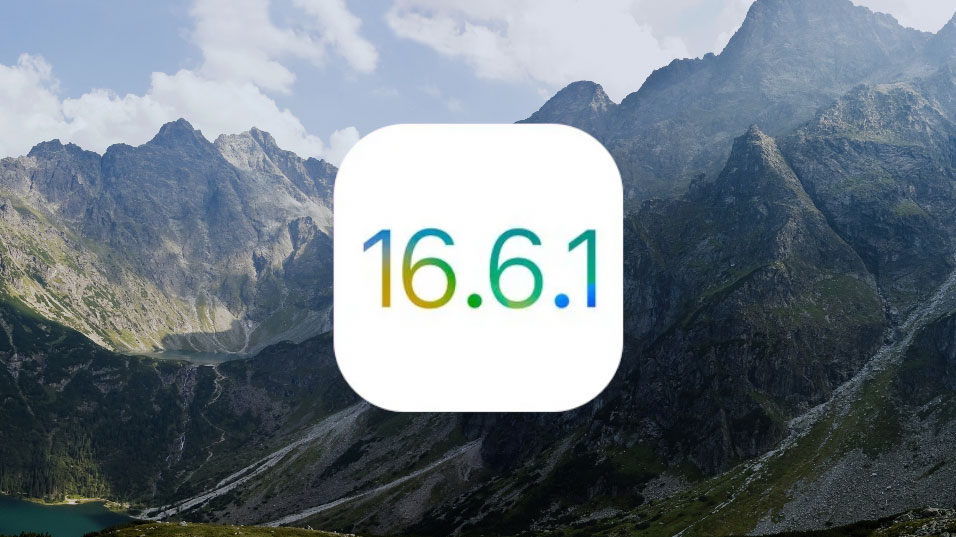 Apple has recently released the highly anticipated update, iOS 16.6.1, for iPhones. This update comes with a range of new features and important security fixes that every iPhone user should be aware of. In this article, we will delve into the various changes and improvements that iOS 16.6.1 brings, as well as discuss whether it is advisable to update to this latest version. So, let's get started!
What is iOS 16.6.1?
a video walkthrough of iOS 16.6.1 by iCrackUriDevice
iOS 16.6.1 is the latest version of Apple's operating system for iPhones. It is compatible with iPhone 8 and newer models. This update also includes iPadOS 16.6.1, macOS Ventura 13.5.2, and watchOS 9.6.2, making it a comprehensive release across Apple's device ecosystem.
The Importance of iOS 16.6.1
The main highlight of iOS 16.6.1 is the critical security fixes it provides. These fixes address two Zero-Day vulnerabilities, which means that hackers were able to exploit them before Apple could release a fix. The vulnerabilities, tracked as CVE-2023-41064 and CVE-2023-41061, have the potential to compromise user data and execute malicious code on the device.
CVE-2023-41064 was particularly concerning as it was used to inject the notorious Pegasus spyware onto devices. Pegasus is a highly sophisticated spyware developed by the private contractor NGO Group for government agencies. This spyware allows unauthorized access to personal data, including photos, messages, and audio/video recordings, without the user's knowledge.
On the other hand, CVE-2023-41061 addresses a vulnerability found in Apple Wallet, which could potentially allow hackers to execute malicious code on the device. Given the sensitive nature of the information stored in Wallet, it is crucial to address this vulnerability promptly.
How to Update to iOS 16.6.1
Updating to iOS 16.6.1 is a straightforward process. iPhone users should receive an automatic update notification. However, if you haven't received the notification, you can manually trigger the update by navigating to Settings > General > Software Update.
It is worth noting that if you are running beta software, you need to unenroll your device from the beta program before the update will appear. This ensures a smooth transition from the beta version to the stable release.
Notable Features and Changes in iOS 16.6.1
iOS 16.6.1 brings several new features and improvements to enhance the user experience. Here are some of the notable changes:
PassKit Vulnerability Fix
One of the key vulnerabilities addressed in iOS 16.6.1 is related to PassKit, the framework behind Apple Pay and Wallet. Malicious images loaded as PassKit attachments sent via iMessage were used to exploit this vulnerability. The update ensures that this vulnerability is patched, providing users with enhanced security when using Apple Pay and Wallet.
Enhanced Security Measures
Apple has always prioritized user privacy and security. With iOS 16.6.1, Apple has taken further steps to protect its users. The update includes enhanced security measures, such as improving the Rapid Security Response system. This system allows Apple to add security fixes to iPhones without requiring a reboot, ensuring that users are protected against emerging threats.
Lockdown Mode
Citizen Lab, a spyware research group, has highlighted the effectiveness of Apple's Lockdown Mode in protecting against the zero-click zero-day exploit used to install spyware. Lockdown Mode restricts certain functionalities and limits background activities, thereby reducing the risk of unauthorized access and potential exploitation. If you are concerned about state-sponsored spyware, enabling Lockdown Mode is highly recommended.
Bug Fixes and Performance Enhancements
In addition to security fixes and new features, iOS 16.6.1 also addresses various bugs and performance issues. Apple has not provided specific details regarding these bug fixes, but it is common for updates to include optimizations and improvements to enhance the overall stability and performance of the device.
Should You Update to iOS 16.6.1?
Given the critical security fixes and the importance of protecting your personal data, updating to iOS 16.6.1 is strongly advised. Zero-Day vulnerabilities pose a significant risk to your device and can lead to unauthorized access and data breaches. By updating to the latest version, you ensure that your iPhone is equipped with the necessary safeguards against potential threats.
For jailbreak enthusiasts however, you may way to avoid the update. Even though the likelihood of a new jailbreak being released for iOS 16 is low, it's always best to stay on a lower firmware.
Moreover, iOS 16.6.1 introduces new features and enhancements that enhance the overall user experience. From the PassKit vulnerability fix to the improved security measures and bug fixes, this update brings valuable improvements to your device's functionality and security.
Conclusion
iOS 16.6.1 is a minor update from Apple, providing critical security fixes. Updating to this version is essential for safeguarding your personal data and ensuring a secure user experience. By addressing Zero-Day vulnerabilities and introducing valuable improvements, Apple continues to prioritize user privacy and security.
So, don't hesitate to update your iPhone to iOS 16.6.1 (unless you're an OG jailbreaker holding out hope) and enjoy the benefits of enhanced security and functionality. Stay informed about future updates and keep your device up to date to stay ahead of potential threats.