Jailbreak iOS 13
iOS 13 Jailbreak for 13.3 with Checkra1n
Jailbreak iOS 13 for A11 and Lower Downloads HERE (BOOKMARK)
YES! an iOS 13 jailbreak for the iPhone X (A11 CPU) and lower has now released! Checkra1n is now available to jailbreak iOS 13 – iOS 13.3! Unfortunately though, this does not support for A12 or A13. A13 devices include the iPhone 11, 11 Pro, and 11 Pro Max. Devices powered by A12 are as follows: iPhone XS Max, XS, XR and 2018 iPad Pro models. There are also a lot of caveats with the first checkra1n iOS 13 jailbreak utility. Think of checkra1n's first release as a developer preview jailbreak that you can test right now (provided you can live with the limitations). 

Checkra1n iOS 13 Jailbreak "Limitations"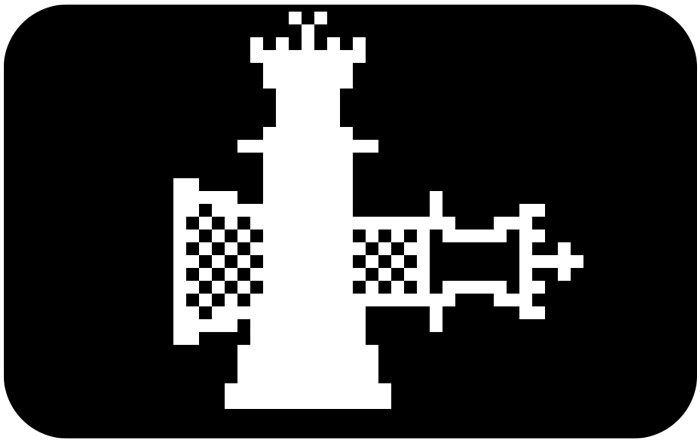 For a TL;DR, here are the (current) restrictions. Expect all but device support and the tethered nature of checkra1n to disappear eventually.
iPhone XS and iPhone 11 not supported (A12 – A13)
It's tethered! This means to use your jailbreak "stuff", you need to reboot with the assistance of checkra1n and a computer
On that subject, you need a computer, you cannot jailbreak without one
macOS ONLY, no Windows
Checkra1n is powered by the checkm8 exploit. An all-powerful bootrom exploit for A11 devices and older. For iOS 13, this includes the iPhone 6S to the iPhone X. Released by security researcher axi0mX, Checkm8 is a low-level bootrom exploit that empowers it to be permanent jailbreak on the iPhone X (A11) and lower. You might be saying "great, that doesn't sound like a limitation, what's the catch?". Because of its low-level nature, checkm8 exploits a vulnerability in the chips that power iPhones. Apple already knew about this vulnerability before checkm8 was released and basically patched it in A12, so the iPhone XS/XR and newer. This means limited (older) device support.
However, because this is a hardware exploit that cannot be patched by Apple with software. In other words, every single future firmware will be jailbroken. As long as Apple supports the devices, they'll be jailbroken. So it's more of a trade-off than a limitation really. This is literally the biggest thing to happen to jailbreaking in the last decade!
Checkra1n Doesn't Jailbreak iOS 13 on Windows… YET!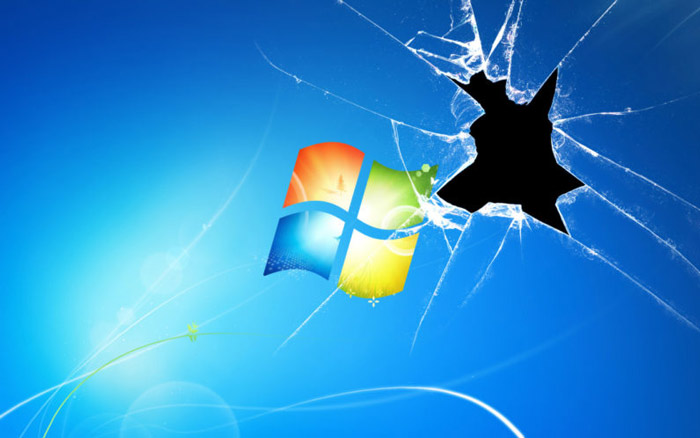 Not yet, anyway! For now, checkra1n can only jailbreak iOS 13 – iOS 13.3 on macOS. As confirmed by Jamie Bishop, member of the checkra1n jailbreak group, development for Windows is just too complex for the initial release. Support for windows is coming though, so subscribe to ensure you don't miss out!
Subscribe to be Notified
How to Jailbreak iOS 13 – iOS 13.3 with Checkra1n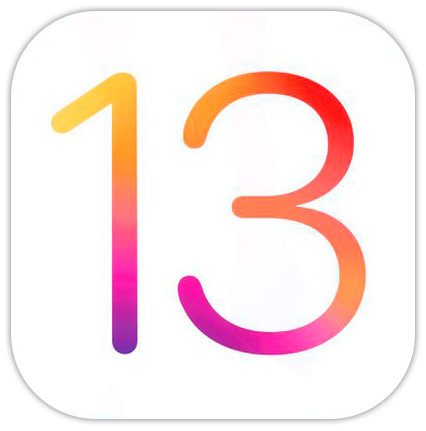 Step 1: Download checkra1n from the download section listed below. Once downloaded, double click to mount the checkra1n.dmg. Drag the checkra1n app to your Applications folder. Open the Applications folder and launch checkra1n. You'll receive a warning about obtaining programs from the internet; this is just a security precaution put in place by Apple. Launch System Preferences > Security & Privacy and click open anyway.
Step 2: Connect your device to your Mac via a USB cable. If this is the first time connecting your device to your computer, you'll need to trust the connection. On macOS 10.15 or newer, this is done in Finder. On macOS 10.14 or lower, this is done in iTunes. In either case, navigate to your device screen and click either "Trust" or "Continue". Tap "Trust" on your device.
Step 3: Next, launch Finder and click "Back Up Now". While your device will (probably) be ok, it's better to be safe than sorry. Backing up will ensure you have your data in case you need to restore at any point during the jailbreak process.
Step 4: Click on Start inside checkra1n, followed by Next. Your device will enter Recovery Mode. Then enter DFU mode. The steps for this process will vary based on which device you have.
note: the current timers inside checkra1n for how to enter DFU mode are a little off. That's okay, just follow these steps:
iPhone X or iPhone 8: 
1. Quickly Press and press and hold the Volume Down and Side buttons together for 4 seconds.
2. Release the Side button and continue holding the Volume Down button for 5-10 seconds.
iPhone 7 or 7 Plus:
1. Press and hold the Volume Down and Side buttons together for 10 seconds.
2. After ten seconds, release the Side button and continue holding the Volume Down button for 5-10 seconds.
iPhone 6s, iPad, or iPod touch:
1. Press and hold the Home and Side buttons together for 10 seconds.
2. After ten seconds, release the Side button and continue holding the Home button for 5-10 seconds.
If your device reboots during this process, start over. It may take a few tries, but keep doing it. Your device will enter DFU mode eventually. Get used to this process, as you'll need to use it any time you wish to boot tethered.
Step 5: Once in DFU, the iOS 13 jailbreak process will begin automatically. This could take some time, depending on your device, but it's usually fairly quick, just remain patient and do not unplug it. That's it! The jailbreak is done! Open the Checkra1n jailbreak app on your device and install Cydia. Launch Cydia and enjoy your jailbroken device on iOS 13 – iOS 13.3.
Step 6 – Booting Tethered: As mentioned above, this portion of the jailbreak will also need to be done any time you restart your device to use your "jailbreak stuff". To boot tethered, enter DFU mode again (refer to the fourth step).
iOS 13 – iOS 13.3 Jailbreak – Final Words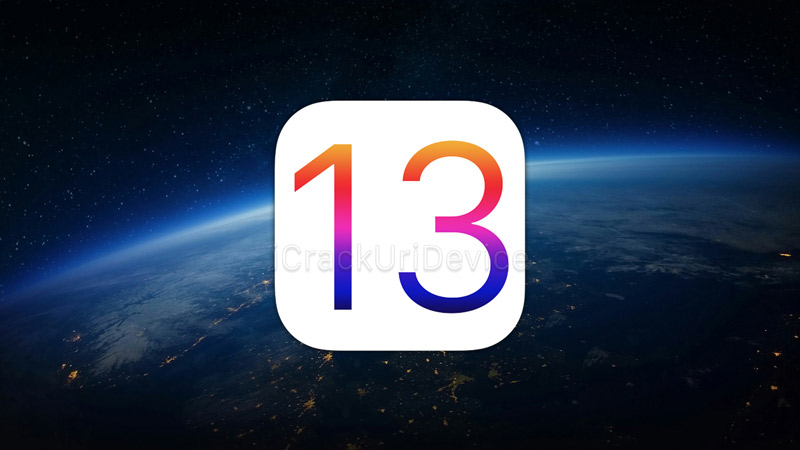 Do please be careful about what you install though, as a number of Cydia tweaks do not work yet on iOS 13. With that said, I actually recommend creating a backup of your data on your computer in case you need to restore. Just launch Finder and click "Back Up Now". This backup should be performed regularly, just in case.
Download Checkra1n Jailbreak for iOS 13

Click here to be taken to the official checkra1n download site.
Subscribe after downloading the checkra1n jailbreak. We'll keep you in jailbreak loop and notify you any time there are new updates to the utility. You'll be the first to know when the GUI and Windows versions are released.
Why iOS 13.2.3 is BETTER than iOS 13.3 for the Jailbreak
iOS 13.3 introduces 2 primary kernel vulnerability patches. This means that if you want a semi untethered jailbreak, you'll only be able to do so for iOS 13.2.3 or lower. It's confirmed that a new jailbreak will come and you'll be able to switch to it from checkra1n. This would allow you to reboot without the need of a computer. You'd simply have to re-jailbreak through an on-device app.
For newer devices, you must be on iOS 13.2.3 if you want to jailbreak iOS 13 soon, as (again) A12 and A13 are not supported by checkra1n. Since Apple has blocked downgrades to iOS 13.2.3, if you're already on iOS 13.3, it's too late. Simply subscribe to our channel to ensure you don't miss out on similar future opportunities. Pwn20wnd has already confirmed interest in updating unc0ver to jailbreak iOS 13 semi untethered.
A12 and A13 Jailbreak on iOS 13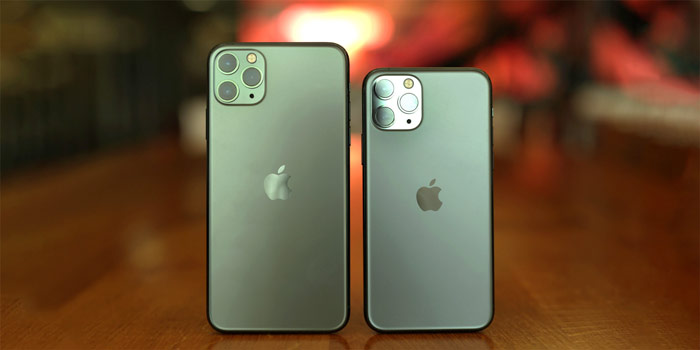 Unfortunately, neither A12 nor A13-powered devices are supported by checkra1n. This means the new iPhone 11 series and last year's iPhone XS / XR lineup will be left out. However not all is lost, developers still intend to jailbreak Apple's lates devices. In fact, as mentioned above, it looks like iOS 13.1.3 and lower may in fact get a jailbreak for A12 and A13!
Furthermore although neither A12 nor A13 are supported by checkm8, the exploit and any jailbreak tool(s) based on it will directly benefit the devices. Think about it, all recent jailbreaks have taken advantage of kernel exploits. If researchers now have a permanent jailbreak that functions on the latest firmwares, which cannot be patched by Apple, they have permanent research environment! This makes fuzzing, a process used by security researchers to discover vulnerabilities, that much "easier".
New kernel vulnerabilities that are a direct result of this permanent jailbreak will apply to all devices. This includes those powered by A12 and A13 CPUs. Of course there are still extra security mechanisms to deal with on the latest devices, but a kernel exploit should nevertheless yield an iOS 13 jailbreak for them.
Jailbreak iOS 13.1.3 Release Date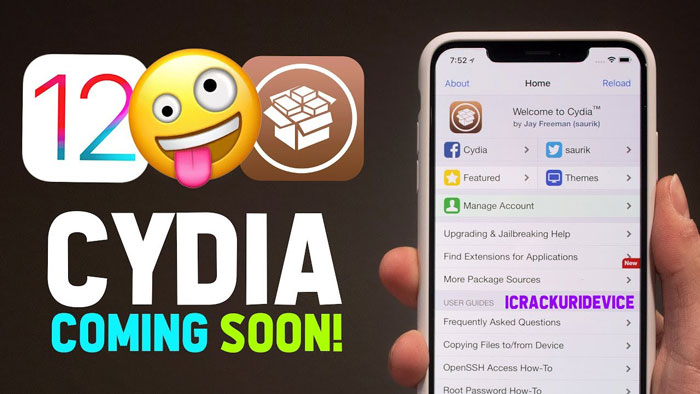 To provide one final summary, expect a jailbreak soon. The first tool (checkrain) will only support the iPhone X and earlier due to the nature of the aforementioned checkm8 exploit. Subsequent discoveries, such as new kernel vulnerabilities, will lead to more iOS 13 jailbreaks for all devices.
We're about to enter a golden age of jailbreaking. The iPhone X and earlier will be able to jailbreak every single firmware. We'll even receive more new kernel exploit-based jailbreaks than ever before. Think of it, more than 1 or 2 jailbreaks a year. We can't wait!
When an iOS 13 jailbreak is released, download links will be listed here. This page is auto-updating, meaning the second a utility is released, we'll have you covered. Subscribe to iCrackUriDevice to be notified once the jailbreak for iOS 13 is released.
iOS 13 Jailbreak Status Refreshed on: