Jailbreak iOS 14
Sileo REPLACES Cydia on Electra Jailbreak iOS 11.3.1 – 11.4
iOS 11.3.1 - 11.4 Sileo Jailbreak Package Installer Updates
Sileo Jailbreak iOS 11.4 & 11.3.1 Cydia Replacement for Electra – All of the jailbreak iOS 11.3.1 and iOS 11.4 beta developments over the last few weeks have certainly been exciting! However a rather interesting subject has arisen lately that we never thought would gain so much attention. The death of Cydia! That's right, Cydia is going to be replaced – and soon. The Electra Jailbreak Team has been busy lately working on a full fledged Cydia replacement: Sileo.
Sileo is said to be built from the ground up with one thing in mind: the future. Sileo will be a fast, responsive, and modern package installer for jailbroken devices. The first version of Sileo will roll out shortly for the iOS 11.3.1 through 11.4 jailbreak.
Latest Sileo Updates #2 (September, 2018)
Since its announcement in July, a lot of excitement has surrounded Sileo. Over the past several days, we've received new updates on the package installer. The latest on Sileo can be found in both the above video and the below tweets.
Sileo public beta will be available for reviewers to test out on request shortly!

— Sileo (@GetSileo) September 9, 2018
Sileo supports native inline video playback for depictions! (All inline videos are muted by default unless the user unmutes it) pic.twitter.com/MnOXD9X5ji

— CoolStar (@coolstarorg) September 9, 2018
Sileo has just installed its first package! (Mojoto)

Had the installation code ready, but waited for the UI to be completed before plugging it in 🙂

— CoolStar (@coolstarorg) September 9, 2018
Sileo beta builds are now available for the default repo owners (Chariz and Dynastic) to get their repos updated for Sileo!

— Sileo (@GetSileo) September 9, 2018
Updated on 9/10/2018 at 11:40am
New Sileo Updates #1 (August, 2018)
In a new update, one of the members contributing to Sileo released an update. The below tweet highlights a sneak peek of Sileo and confirms that most of the minor bugs have been correct. It's only a matter of time before it's released!
Well, @GetSileo is coming along very nicely. Still lots of minor issues to fix but the biggest issues have been mostly dealt with. pic.twitter.com/hI0kkFOJZ4

— Dennis D. Bednarz (@DennisBednarz) August 6, 2018
Updated on 8/7/2018 at 9:29am
Why replace Cydia in the 11.4 – 11.3.1 Jailbreak?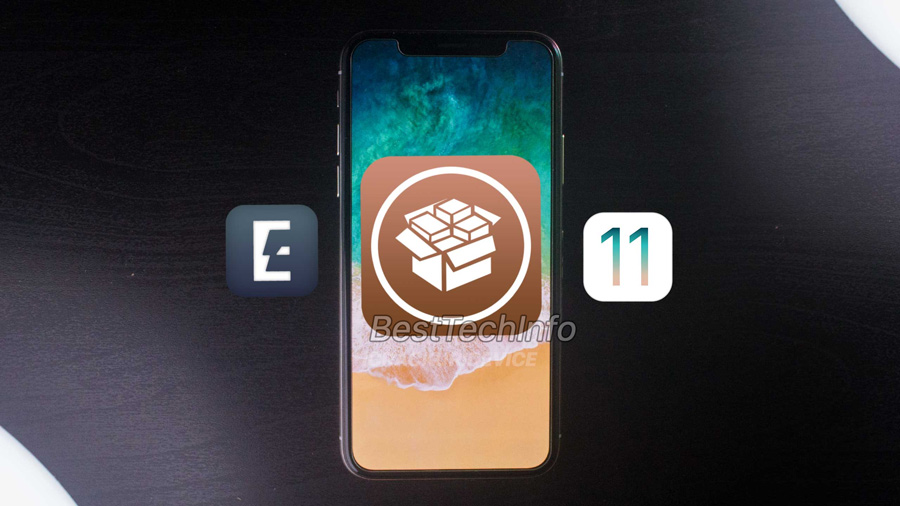 The current version of Cydia bundled with the brand new electra jailbreak for 11.4 and 11.3.1 is over 2 years old! That's right, if you've jailbroken this month with Electra, you're using a build of Cydia meant for 2016 devices.
And not even source code patching.

Literal binary patching. Because Cydia is a PITA to compile (and once compiled doesn't work with Electra's shipped libraries)

The version of Cydia shipped with Electra is currently 2 years oldhttps://t.co/SWinWDDW8o

— CoolStar (@coolstarorg) July 16, 2018
The Electra team has had to do a lot of work creating patches to make Cydia even semi usable. What's more, the UI isn't even updated to properly take advantage of the iPhone X's larger display.
What will Sileo look like on Electra Jailbreak 11.3.1?
#Sileo has a new official icon, with more icons to come. pic.twitter.com/cjCohxAkMs

— Sileo (@GetSileo) July 18, 2018
Following the announcement that the Electra Team would phase out Cydia in favor of their own solution, the group opened a new twitter (@getsileo). Said twitter has already posted a few interesting updates, including the logo for the new project: embedded above.
It looks like the group is even taking it as far as to let users customize the icon of Sileo themselves!
Here's a small teaser for #Sileo. Stay tuned for more. pic.twitter.com/fu6T5VzmF6

— Dennis D. Bednarz (@DennisBednarz) July 18, 2018
Sileo Jailbreak Installer's Performance
Beyond looking nice, as mentioned above, Sileo will be a performance power-house for modern devices. Coolstar has confirmed that Sileo will be capable of multicore performance threading, will feature a new payments system, and can now download/install packages correctly!
iPhone 8, 8+ and X users should expect Sileo to run significantly faster compared to other devices as Sileo will be able to take advantage of all 6 CPU cores!

(Though Sileo will still be very fast on other devices)

— Sileo (@GetSileo) July 23, 2018
payments will be handled by Packix/Chariz/Dynastic repos; except those repos will be using a standardized API to present package price, purchase status, and handle payments seamlesslyhttps://t.co/DDVx3PlUqB

— CoolStar (@coolstarorg) July 16, 2018
Sileo is Seriously FAST!
Demo of Sileo and Project Repo-Unclutter refreshing repos in under 2 seconds. pic.twitter.com/9bSCowI5nb

— Sileo (@GetSileo) July 23, 2018

If you've jailbroken previously, you'll know that Cydia can take forever to reload sources. That's going to be a thing of the past with Sileo! The above video is a demo that was released today of Sileo reloading data and searching for packages.
In addition to developing Sileo, Coolstar and his associates are also working on something called Project Repo-Unclutter. Said project is basically one repository that features only "current" Cydia packages and tweaks for the newer iOS 11 firmwares. As Coolstar pointed out with a Drake meme, that leads to a drastic reduction in load speeds.
Without repo filter: 60,781 packages

With repo filter: 6,075 packages

90.0% of packages on Cydia were not even updated after the release of iOS 9.0!

— CoolStar (@coolstarorg) July 23, 2018
— CoolStar (@coolstarorg) July 23, 2018
Jailbreaking beyond Cydia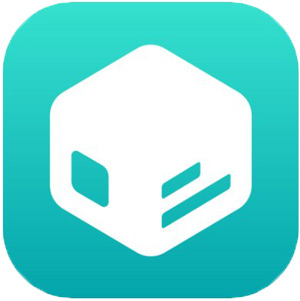 So is Sileo the future of jailbreaking? Coolstar and the Electra Team have definitely convinced me: what do you think? Let us know in the comment section and stay tuned for more updates concerning Sileo and the iOS 11.3.1 – 11.4 jailbreak.
Download my Wallpaper
Download here (click or tap).