Jailbreak iOS 14
12 NEW iOS 11.3.1 Jailbreak Tweaks
Best iOS 11.3.1 - 11.4 Cydia Tweaks
With iOS 12 on the horizon, let's take another look at some jailbreak tweaks! Once we get an iOS 12 jailbreak, the following is what you can expect. As most of you know, the latest Electra jailbreak supports iOS 11.2 – iOS 11.3.1and iOS 11.4 beta. Today's list of tweaks will function on all aforementioned Electra-supported firmwares. Prepare to enjoy your jailbreak even more!
Before continuing further, you'll need to be jailbroken. If you don't know whether your iPhone or iPad is jailbroken, changes are it's not. In order to jailbreak iOS 11.x, excluding iOS 11.4 public and 11.4.1, follow the below guides.
Jailbreak iOS 11.3.1+ tweak repos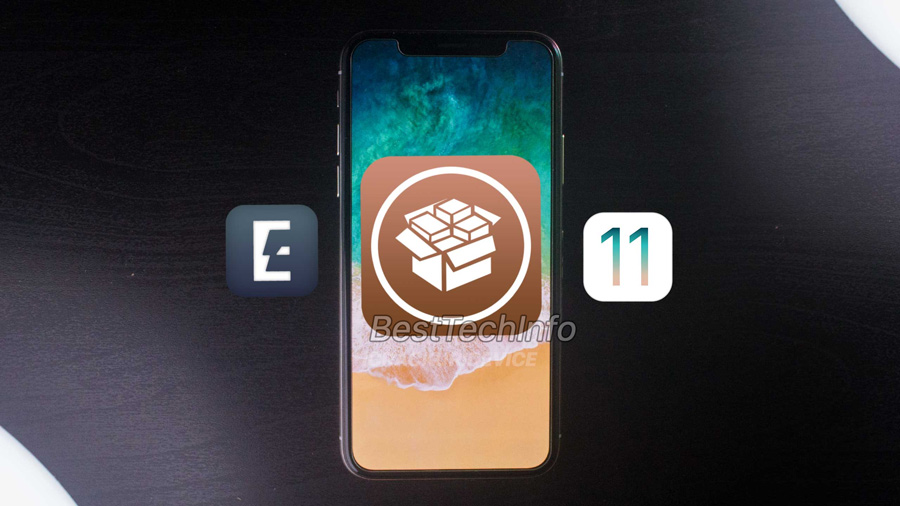 As one last prerequisite, you must add all of the following sources in order to install the tweaks listed in today's article. Feel free to copy and paste them (they're formatted so that you can do so easily).
Free Tweak Repos:
http://julioverne.github.io/
http://beta.cpdigitaldarkroom.com/
http://cydia.saurik.com/package/com.kurdios.diasilent/
http://beta.sparkservers.co.uk/
http://cydia.saurik.com/package/com.4nni3.coolcc/
http://cydiageek.yourepo.com/
http://cydia.saurik.com/package/org.thebigboss.darkmoduleccxi/
Paid Tweak Repos:
http://c1d3r.com/repo/
https://repo.packix.com/
https://cydia.hbang.ws/
https://repo.packix.com/
https://repo.packix.com/
Top tweaks for iOS 11.3.1 and iOS 11.4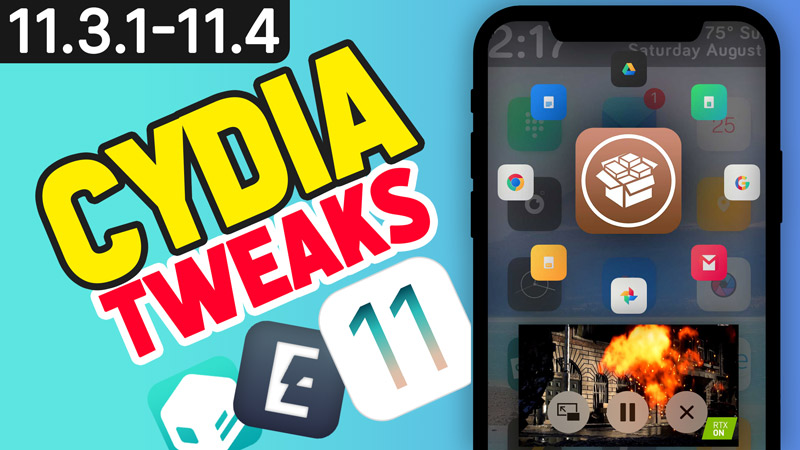 Free:
1. AppsSiriPin – Pin apps in Siri Suggestion widget.
2. Gridiculous – Icons anywhere? That's Gridiculous!
3. DiaSilent – Disable dialer button sound in Phone app.
4. CircleSettings – Make all icons in the settings application circular!
5. CoolCC – This tweak makes Control Center cool(er).
6. Roundness – Rounds the Control Center and all iOS headers.
7. DarkModuleCCXI – Adds Dark Mode to Control Center modules' background.
Paid:
8. MessageHeadsXI (Public Beta) – $2.00 Floating chat heads for SMS, WhatsApp, and Facebook Messenger!
9. Mapsic – Various Maps music player.
10. ColorFlow 4 (iOS 11) – one colorful boi!
11. RealLPM – A real low power mode for iOS.
12. RealLPMToggle – A Control Center toggle for RealLPM.
In conclusion, if you're interested in MORE iOS 11.3.1 – 11.4 Cydia tweaks, here are all compatible Electra jailbreak tweaks (click or tap here). Enjoy and follow us on social media for more updates.