Reviews
The Best Electronic Standing Desk of 2019
AnthroDesk Review
Let's face it, it's 2019 and buying a standing desk for the home or office is becoming more popular. What better time to review one of the leading options on the market: the AnthroDesk Electric Standing Desk. It's the perfect balance between price and feature set; coming in at $349, it couldn't be more affordable for what it offers. Starting with the basics, it's an electric standing desk that allows you to easily switch between sitting and standing while working at your desk or computer… But that's only the beginning.
Why stand if I'm working on a computer?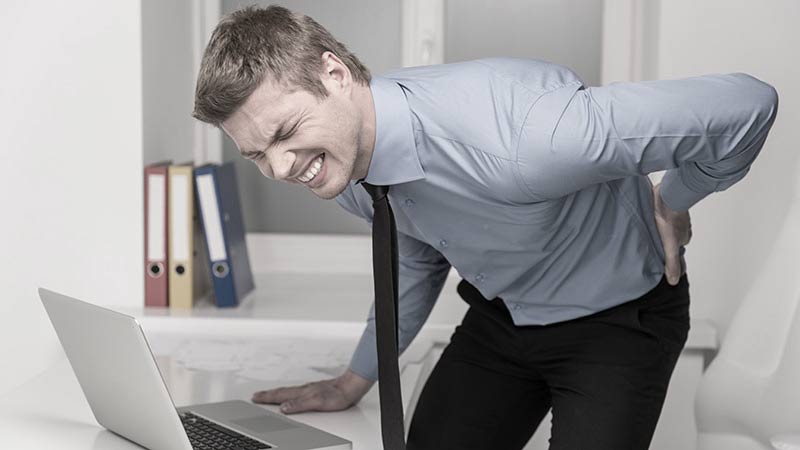 Adding intermittent standing to your work day has proven to help avoid (and treat) back, neck, and joint pain, and it even improves productivity/energy levels. Although the debate of standing vs sitting whilst working on one's digital workflow has been a hot button topic for years, there's no denying the negative impacts of prolonged sitting. In fact making a habit of sitting for long hours has been linked a higher risk of (Harvard article) obesity, diabetes, cardiovascular disease, cancer, and (wait for it) premature death! Don't just take our word for it though, there have been a number of studies that find standing breaks (Waterloo article) are the way to go for all you desk warriors out there.
Back to the AnthroDesk
Along with the ease of switching between sitting and standing, whilst in operation, the desk is super quiet. AnthroDesk has also done an exceptional job of ensuring that the build quality is top notch. But that alone isn't enough, the AnthroDesk is also easy to set up and it's very customizable. Here are some quick specs before we go any further.
Quick Specs
:
Sturdy Frame that is adjustable to fit a range of table tops
Dual Motor system for smooth and quiet operation
Weight Capacity: 265lbs
Two Programable Height Buttons
Fast Assembly under 15 minutes
Height Range: 25.2″ – 55.6″
Rating: 5 Stars
Price: $349
Purchase on Amazon
Purchase on AnthroDesk Site
What comes in the box:
Desk Legs – total of 5 parts and 12 screws
Controller – plug  and play
Extra screws for mounting table top
The Pros

Sturdiness: It's an incredibly sturdy unit with zero table wobble at any height, this is achieved by the premium materials used total and the desk's total weight.
Electronic control: The desk controller provides two programable memory buttons, a home button (locked to 72cm), as well as two manual adjust buttons. To program either of the memory buttons, simply adjust the desk to the desired height, and press/hold for 10 seconds to save it.
Smooth and quiet operation: Thanks to the dual electric motors, one on each leg, smooth and quiet operation is achieved.
Quick and painless setup/installation: Most of the desk comes pre-assembled so there is no need to deal with setting up the motors or connecting cables. A total of 12 screws attach four parts and that's it (not counting attaching your tabletop). It took us roughly 15 minutes from unboxing to setup.
Height range: The desk is able to achieve a wide range of heights, from a low of 25.2″ to a high of 55.6″, making it great for all users of every height.
Accessories and add-ons: You can add any table top to the electronic legs, making it very customizable. It also comes in two colors, black and grey. Lastly, as an add on, AnthroDesk sells a very comfortable anti-fatigue floor mat that works wonders when standing for long periods.
Flaws, but not Deal-Breakers

Awkward to wake controller from sleep: Prior to using the memory buttons, you must first wake up the desk/controller unit by pressing one of the manual adjustment buttons.
Only two programable buttons: It works great for one person, but more programable buttons for multiple users would be nice.
Cord management: While there are a lot of places to hide wires, additional desk clips are needed to attach and hide the desk's wires.
Weight: It's hefty… While we also consider this a pro, it's difficult to move. Seriously, it will be challenging to set up this desk solo.
The Take Away
In the end, the AnthroDesk Electric Standing Desk is the perfect balance between price and feature set. The pros easily outshine its shortcomings, making the overall value very high. There are major health and productivity benefits that come with using a standing desk; it all just boils down to which one you opt to purchase and you can't go wrong with the AnthroDesk. This desk will provide you with some major features like programable height buttons, a super quiet operation experience, superior build quality, and a lot of customization, all without breaking the bank!
Thank you for reading our review of the AnthroDesk, we hope this fair and honest review helps you when deciding which standing desk to buy. Below you'll find our gallery of the standing Anthrodesk in our studio, enjoy.
[foogallery id="2561″]