Jailbreak iOS 14
UnJailbreak iOS 13 – iOS 13.2.2 Remove & Uninstall Cydia
How to Delete Cydia and Checkra1n iOS 13 Jailbreak
Unjailbreak iOS 13 Tutorial to Delete Checkra1n and Uninstall Cydia! Once you've jailbroken iOS 13, you may want to remove the jailbreak (otherwise known as unjailbreak iOS 13). This would essentially remove all Cydia tweaks, the checkra1n app, and even Cydia itself to start from scratch. In today's tutorial, I'll walk you through the simple steps required to start fresh to try your hand at jailbreaking iOS 13 again. This tutorial is useful for those who encounter issues or complications with Cydia on iOS 13.
In addition to following the steps listed below, I recommend watching the above video. It contains a lot of extra unjailbreak information for checkra1n iOS 13.
How to Un-Jailbreak iOS 13 Checkra1n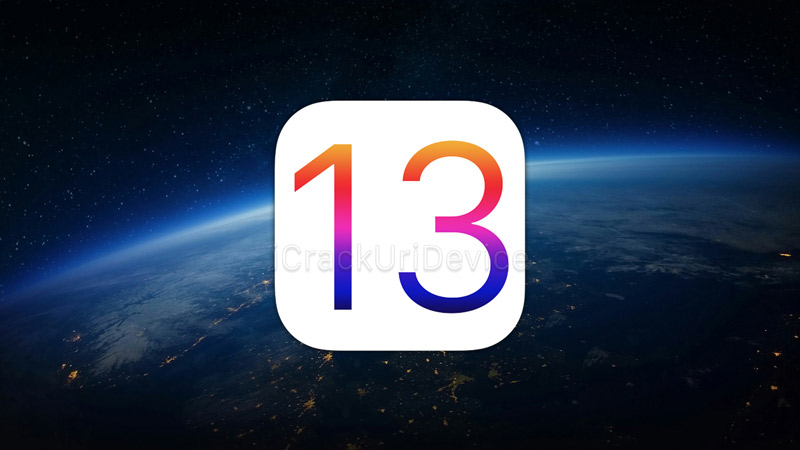 Step 1: Open the Checkra1n app on your iOS 13 device. If you don't see it, you'll need to re-jailbreak with Checkra1n. Tap "Restore System" in red. Don't worry, this won't erase any of your data. When you jailbreak, a snapshot of the original filesystem is created. This is just restoring that.
[adinserter block="5″]
Step 2: That's it, you're done! Seriously, technically you're unjailbroken. Even though you have a Cydia icon still. This is because although checkra1n can unjailbreak iOS 13, it doesn't refresh the uicache. We expect this will be fixed in a future update. Don't worry though, we can remove Cydia right now without an update; it's just more complex. So for Step 3, I want you to "jailbreak" using checkra1n on your computer again. This is to enable SSH access over USB.
Note: For full instructions on how to both enter DFU mode and jailbreak iOS 13, follow our dedicated guide here.
Step 3: Do not install/reinstall Cydia in the Checkra1n app. Make sure your iPhone is connected to your computer and open a terminal window. Install Brew with the following command:
[adinserter block="6″]
/usr/bin/ruby -e "$(curl -fsSL https://raw.githubusercontent.com/Homebrew/install/master/install)"
Note: You'll need to input your password to get it installed. Don't worry, Brew by itself is relatively safe. It's simply a package manager for macOS. We need it to install a dependency to SSH.
Step 4: Once Brew is installed, you'll need to use it to install the primary dependency we're going to use to SSH over USB. Simply run the following command in a terminal window:
brew install libimobiledevice
Step 5: Now comes the fun part, we're going to SSH over USB. To do this, open a new terminal window and run the following command. This will basically forward all traffic from your computers local port 2222 to port 44 over USB.
[adinserter block="7″]
iproxy 2222 44
Step 6: Leave this terminal window open. Press CMD + T to open a new tab and connect to your iPhone by ssh'ing into it with the following command:
ssh [email protected] -p 2222
Note: The password, unless you changed it is ' alpine ' (no quotes, all lowercase).
alpine
Step 7: Type "yes" and hit return to add the device's key to your hosts. Now we can run the commands to refresh the icon cache. Type the following in the terminal window and hit enter:
uicache --all
Step 8: This should take some time, be patient. Next in order to get your device to reflect the icon cache refresh, respring by running the following command inside terminal:
killall SpringBoard
Note: This command is case-sensitive.
Step 9: Okay, finally, reboot your device to remove the checkra1n app. That's it! You shouldn't have any traces of your iOS 13 jailbreak. I know it's a lot, but hopefully this will be reduced to a single step when the checkra1n team updates their utility.
Re-Jailbreak iOS 13 after unJailbreaking
Once you're no longer jailbroken, you can re-jailbreak iOS 13 by clicking here.
Subscribe to be Notified
Thank you for following our tutorial to remove the jailbreak iOS 13 – 13.2.2. We hope you'll follow us on social media for updates on new iOS 13 jailbreak tweaks, checkra1n releases, future jailbreaks, and much more (Twitter / Facebook).
I'd like to thank Shadow Infosec for their wonderful tutorial on how to SSH over USB.