After several weeks sharing incredible jailbreak iOS 12 – 12.1.2 Cydia Tweaks with our readers, it's time to go completely free! Today we have a list of 50 free Cydia Tweaks for iOS 12 for you to install and try right now. If you've been searching for new packages/tweaks to install from Cydia once jailbroken on iOS 12 – 12.1.2, look no further.
That said, before downloading any of the best Cydia Tweaks highlighted here, you need to jailbreak iOS 12 – iOS 12.1.2 via uncover (if you have a computer click here) / (if you don't have a computer, click or tap).
Top 50 FREE iOS 12 Jailbreak Tweaks from Cydia

Dune (Skitty)
FloatyDock (Bigboss)
PowerModule (Bigboss)
SugarCane (PackiX)
LeadMeHome (Bigboss)
EvanescoXI (Chariz)
MitshuaXI (Nepeta)
NewGridSwitcher (Relatives)
BetterSettings (Dynastic)
PlaceHolder (PackiX)
Message Colors (Resistive)
Asteroid (Dynastic)
SilentScreenShot (PackiX)
SnowBoard (Theme Lotus) (Chariz)
XENHTML (Fluid Widget & EW.WdgtPack.6) (Evelyn)
Clean Home Screen (Dynastic)
Primal Folder (Bigboss)
Cylinder (Bigboss)
NaturalDeleteDismiss (Bqrichards)
CuttleFish (Bigboss)
Animoji 12.2 (Pulandres)
Togglow (iDH)
CoolCC (BigBoss)
New Grid Switcher (Nepeta)
SmartLPM (Packix)
Low Power DND (BigBoss)
CCLinker (PackiX)
ByeBetaAlert (Cydia Geek)
WhatAboutThis (Nepeta)
Filza Files Manager (BigBoss)
VideoHud (BigBoss)
SendDelay (BigBoss)
MorePowerOptions (eXqusic)
AllowTouchesOnPageDots (ZeekForit)
SmoothCursor (BigBoss)
Disconnected (D4ni)
NoSimAlert (SparkDev)
DoubleTapLock (SparkDev)
ColorBoard (Gmoran)
MarkFavorites (PackiX)
iGOLED (PackiX)
iCleanerPro (Ivano) (IbSoft)
Filza File Manager (BigBoss)
SiriInvisible (Midkins)
Animations Be Fast (Exqusic)
VideoHud (BigBoss)
Fast Unlock X (Cp Digital)
HideBar X (SparkDev)
PencilChargingIndicator (ShiftCMDK)
Widgextend (D4ni)
iOS 12 Cydia Tweaks Sources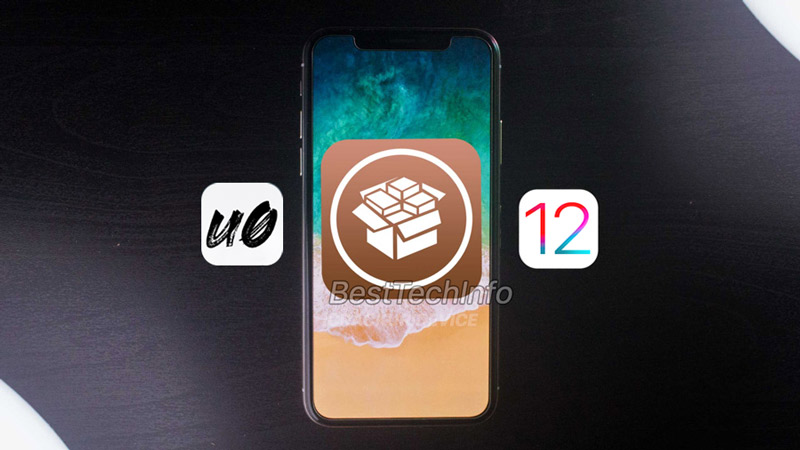 In order to install any of the awesome Cydia Tweaks listed above, you need to add the proper sources. To install them all simultaneously, search for "Flame" in Cydia and install it. Once setup, inside Cydia, tap Sources > Edit > Add and paste the following list into the batch mode:
https://bqrichards.github.io/repo
http://c1d3r.com/repo/
https://repo.chariz.io/
https://repo.cpdigitaldarkroom.com/
http://cydiageek.yourepo.com/
https://repo.d4ni.nl/
https://repo.dynastic.co
https://evynw.github.io/
https://eXqusic.com/
http://gmoran.me/repo
http://ib-soft.net/cydia
https://www.idevicehacked.com/
https://ib-soft.net/cydia/
https://repo.nepeta.me/
https://repo.packix.com/
https://pulandres.rejail.ru/
https://fncxpro.github.io/
https://restiveconch.yourepo.com/
https://shiftcmdk.github.io/repo/
http://skitty.xyz/repo/
http://beta.sparkservers.co.uk/
http://sparkdev.me
https://xenpublic.incendo.ws/
Top Unc0ver Tweaks #1
Today's article is actually #2 in our "Top Unc0ver Tweaks" series. To view part 1, and get 15 additional epic Cydia Tweaks, click or tap here.
100 Extra iOS 12 Jailbreak Cydia Tweaks
In addition to today's top 50 iOS 12.1.2 Cydia tweaks, we have even more to share with you! If you want 100 more Tweaks, click or tap here.
Thank you for reading, enjoy! We hope you'll follow us on social media for updates on new iOS 12.1.2 jailbreak tweaks, Unc0ver releases, future jailbreaks, and much more (Twitter / Facebook).