Jailbreak iOS 14
Jailbreak iOS 12 – iOS 12.3 Updates – Our Official Jailbreak iOS 12 Category contains the latest jailbreak updates and tutorials. In addition to learning how to Jailbreak iOS 12.1.2, we also cover new jailbreak iOS 12 updates. As a quick TL;DR for those of you who don't know, jailbreaking enables root access on your iOS device. Think of this as the keys to the kingdom. With root access, you can change the way your device looks, functions, and behaves, adding new features and functionality. But don't be intimidated, you don't need to know how to code to jailbreak. In fact, the whole process is made very easy. Once you're jailbroken on iOS 12, you'll receive a new app: Cydia. Inside Cydia you'll be able to install what others have developed and created for the jailbreak in the form of packages, often referred to as Cydia Tweaks.
This page is your one-stop for everything jailbreak related. Bookmark this page so you don't miss out, as this page is constantly updating! The latest information for everything in the world of jailbreaking is available on this one page/URL.
How to Jailbreak iOS 12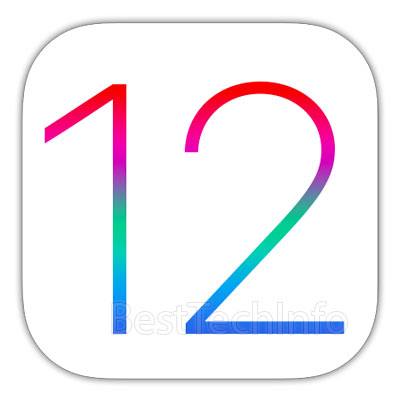 Currently it's possible to jailbreak iOS 12 through 12.1.2 using a utility dubbed unc0ver. There are two different methods of doing so, either with or without a computer. This means if you're running any version of iOS 12 that's below iOS 12.1.2, you're in luck, you can in fact jailbreak. After iOS 12.1.3, Apple patched the key exploits used in the unc0ver jailbreak to achieve root access (and, in turn, jailbreak iOS 12).
1. Click here to jailbreak iOS 12 with the assistance of a computer.

2. Click or tap here to jailbreak iOS 12 without a computer.
3. Click or tap here to jailbreak iOS 12 on A12 (iPhone XS Max / XS / XR / 2018 iPads).
Jailbreak iOS 12 – 12.3 News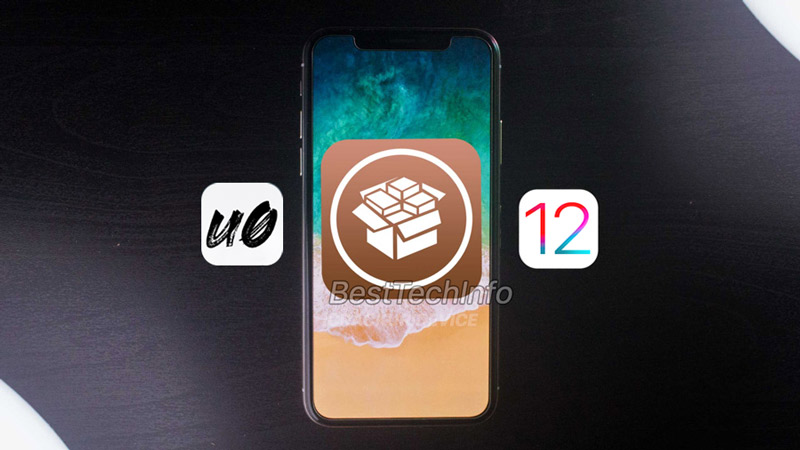 As mentioned above, newer iOS 12 firmwares are not able to be jailbroken at this time. If you're running iOS 12.1.3, iOS 12.1.4, iOS 12.2 or iOS 12.3, unfortunately you'll need to wait until the next jailbreak is released. For a real-time jailbreak status checker for iOS 12.1.3 and up, be sure to list and bookmark our new tool (click or tap here).

The great news in the world of jailbreaking keeps coming! Today we have confirmation that it's possible to jailbreak an iPhone XS running iOS 12.0. Pangu, the group responsible for a number of iOS 7 – 9 jailbreaks, posted a brand new update.

Read More »

It's an interesting time in the world of iOS and jailbreaking. In addition to iOS 12 being released to the public last week, we're on the verge of receiving new jailbreaks; plural! Ian Beer is prepared to release iOS 11.4.1 exploits, and we've received an iOS 12 jailbreak demo. However it appears as though we'll see one last iOS 11(.4) jailbreak before iOS 12 gets the jailbreak treatment. In light of that possibility, and iOS 12's recent release, you might want to downgrade iOS 12 to iOS 11.4.1. "Why" you may ask? To jailbreak iOS 11.4.1 in the event a…

Read More »

Jailbreak iOS 11.4.1 and Jailbreak iOS 12 News – Following yesterday's news regarding an untethered iOS 12 jailbreak demo, we have another great update! Security researcher Ian Beer announced that he'll release exploits for iOS 11.4.1 and shift his focus on iOS 12!

Read More »

Jailbreak iOS 12 and iOS 12.0 Demonstration – Today we have breaking news on the iOS 12 jailbreak font! Min Zheng, senior iOS security engineer at Alibaba, tweeted proof of a new jailbreak. While this is certainly exciting, we're still a ways off from a public release.

Read More »

With iOS 12 on the horizon, let's take another look at some jailbreak tweaks! Once we get an iOS 12 jailbreak, the following is what you can expect. As most of you know, the latest Electra jailbreak supports iOS 11.2 – iOS 11.3.1and iOS 11.4 beta. Today's list of tweaks will function on all aforementioned Electra-supported firmwares. Prepare to enjoy your jailbreak even more!

Read More »

Sileo Jailbreak iOS 11.4 & 11.3.1 Cydia Replacement for Electra – All of the jailbreak iOS 11.3.1 and iOS 11.4 beta developments over the last few weeks have certainly been exciting! However a rather interesting subject has arisen lately that we never thought would gain so much attention. The death of Cydia! That's right, Cydia is going to be replaced – and soon. The Electra Jailbreak Team has been busy lately working on a full fledged Cydia replacement: Sileo.

Read More »

Jailbreak iOS 12 and iOS 11.4.1 Updates – Today we have incredibly exciting news to share regarding the development of a new jailbreak! It looks like jailbreaking will continue to thrive beyond the current iOS 11.3.1 jailbreak. Security researcher Simone Ferrini tweeted that he has successfully achieved "Kernel R/W" access on iOS 12 beta 12!

Read More »

Best Cydia Tweaks of August 2018 for iOS 11.3.1 – 11.4 Jailbreak – Today, after almost two months of seemingly constant jailbreak releases, we're back to share a new list of top tweaks! As many of you know, the Electra jailbreak functions on iOS 11.2 up to iOS 11.3.1 and 11.4 beta. However, without tweaks, a jailbreak would be nothing more than a glorified badge of honor. In today's article, you'll find some of the latest tweaks that actually benefit your iOS device in awesome, unique, and fun ways.

Read More »

Top iOS 11.3.1 and 11.4 Jailbreak Tweaks for Cydia – Every week more Cydia tweaks are released that support the iOS 11.3.1 – 11.4 jailbreak! And thus we're going to share with you the best brand new tweaks you can install right now. Today's list is comprised of free Cydia tweaks that need only be installed to function.

Read More »

Jailbreak iOS 11.3.1 and 11.4 Get Video Wallpapers – Ensuing our recent top tweaks article for the iOS 11.3.1 and 11.4 jailbreak, we received a number of requests to cover one tweak in particular. In today's article, we'll teach you how to set Apple TV video wallpapers on your device!

Read More »